E
ach year I work with a limited number of corporate leaders who are looking for an executive coach, strategic-thinking partner and confidential advisor in their professional development.  These collaborations focus on topics like these that extend beyond and might include Honorable Closure:
Cultivating Leadership Presence: Show up in a way that is aligned with your personal values.
Fine Tuning Communication Skills: Understand and use the power of language to create the conditions and results you want.
Developing Political Intuition: Discern how decisions are made and how things get done in your world so you can collaborate and influence with integrity and precision.
Foster Mindfulness and Emotional Intelligence: Sharpen your discernment and develop self-awareness, empathy, and clarity to improve decision-making.
The outcomes and length of an executive coaching engagement are mutually agreed to and dependent on my availability.  Please schedule a 30-minute exploratory call to discuss the possibility of working together.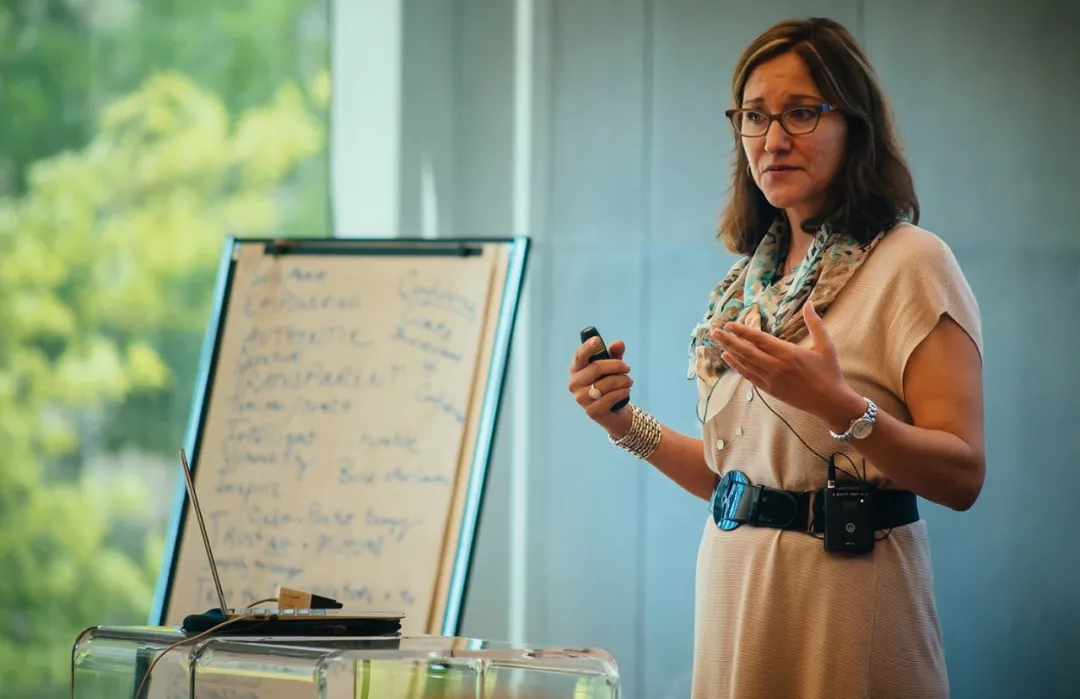 T
his is your chance to work one-on-one with someone who has been there. I am an experienced mindfulness teacher and mentor with 16 years of executive coaching experience. My life experience has unwittingly made me an expert on endings and beginnings.
Honorable Closure is a practical and mindful way to bring clarity to the chaos of change and support you through:
A career transition (whether it is wanted or unwanted)
The break-up of a marriage or partnership
The completion of a stage of life: single to married, married to single
Leaving a community (religious or secular)
Loss of a partner or loved one
Health challenges
Completing a large successful project
Moving into a new leadership position
Ending a difficult work relationship
Regrouping from a project that failed
Coping through a merger or acquisition
These sessions can compliment whatever counseling or coaching you may already be receiving. Many clients find that one or two focused conversations with me are all that is needed to receive fresh insights and determine their next steps toward closure. For those seeking more support, I offer three-session or six-session packages that can be used over a period of weeks or months. Consultations are conducted by phone or zoom.
Here is how it works:
Contact me using my Contact Form to schedule a 30-minute exploratory call. We'll use that time to determine how I can best support you. Rates available upon request.
If we both choose to move forward and work together, we will schedule our first call or series of calls. With a mutual commitment in place, I will provide you with a copy of my e-book Four Steps to Honorable Closure and Skillful Endings and encourage you to read it before our first session.  This will allow us both to zero in on the best place to being our work together.
O
ur culture is pre-disposed to avoid or rush through
experiences that are uncomfortable. The things we say (or don't say) as we walk out the door are what people remember most. Thoughtless communications during times of change and duress often compound the difficulties, leaving team members dis-heartened. Trust and engagement take a beating.
Rushing through endings—which are inherently poignant—deprives organizations of the opportunity to cultivate psychological safety, which is a top predictor of high performing teams.
Honorable Closure provides a mindful way to address the inherent discomfort of endings in a straight-forward and useful way.  When people know their concerns are acknowledged and understood, they are more likely to speak up and take risks. That's good for business and good for humanity.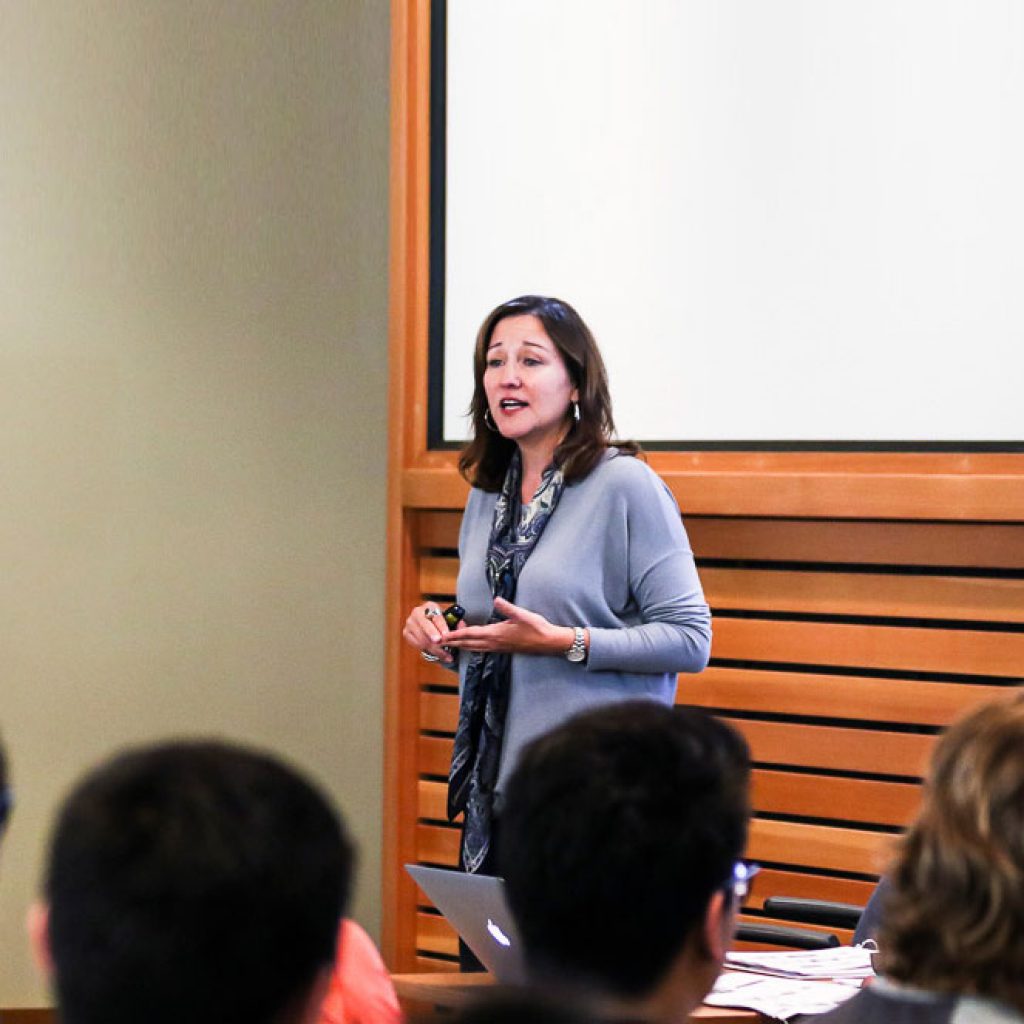 L
et's have a candid conversation about the paradox of endings: the joys and sorrows, the loss and liberation. I've been speaking in front of live audiences since I was nine years old and first took to the stage at my church.  I was only up there for five minutes, but I loved sharing ideas that way. (I'm sure the applause didn't hurt either.)
The topics I address have changed (and I have since left that church), but I still thrive in communities where we can discuss the beauty and challenges of being human and explore time-honored practices to cope with the crazy swirl of being alive.
Over the years I've keynoted and moderated at conferences and summits all over the world, ranging from the Federal Reserve Bank to Fitbit, L'Oreal and Morgan Stanley Smith Barney. I've spoken at university forums, wellness events and mindfulness summits.  I'm frequently booked for corporate off-sites for teams in transition. This work is well suited to the interests of HR and wellness professionals, recruiters, therapists, grief counselors, coaches, attorneys, financial advisors, and outplacement firms.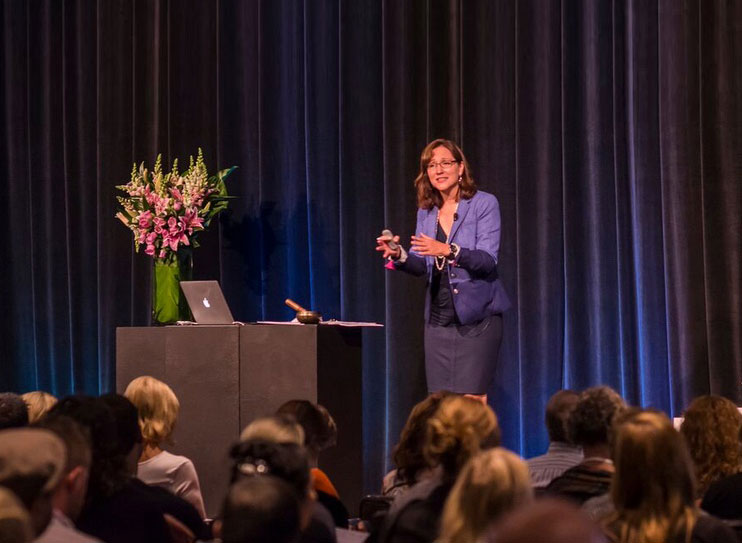 "I first worked with Linda to help me close a 19 year marriage. She brought honour and a peace to the process. The ease at which we transitioned to respect and understanding was remarkable, and I honour that space she helped us create. Linda also helped me as I prepared a TEDxSydney startup grant pitch. As an introvert out of my comfort zone, her wisdom, warmth and practical advice helped me prepare mentally so I was calm, composed and considered to deliver a winning pitch. Linda made a marked difference at two pivotal times in my life. She not only gave me structures that helped me move forward, but more so, when I was lost and didn't know the questions to ask, she seemed to know what I needed. The elegance and beauty of her spirit shone through in all these sessions. I feel blessed to have met her."

Design Potentials & Forever Pegs | Founding Director

"Whatever ending you are facing – whether personal or professional – you need to stop everything you are doing/not doing and take yourself through Linda Curtis's practical and transformational 4 step process for moving through Honorable Closure to a New Beginning. In a relatively short period of time, her practical exercises and insightful coaching skills empowered me to honorably end a long time business relationship with a friend (which I was dreading) and still retain the friendship and feel more self affirmed moving into my future. This was transformational for me!"

Piedmont, CA

"I was scattered and struggling to discern the next step in my career and hired Linda to help me sort out my options. More than anything, I needed someone sane and objective to talk to. She's a gentle soul who carries a big stick. I credit Linda with helping me complete the 'old' and own my path to the 'new.'"

Co3 Group, Ltd. | Principal