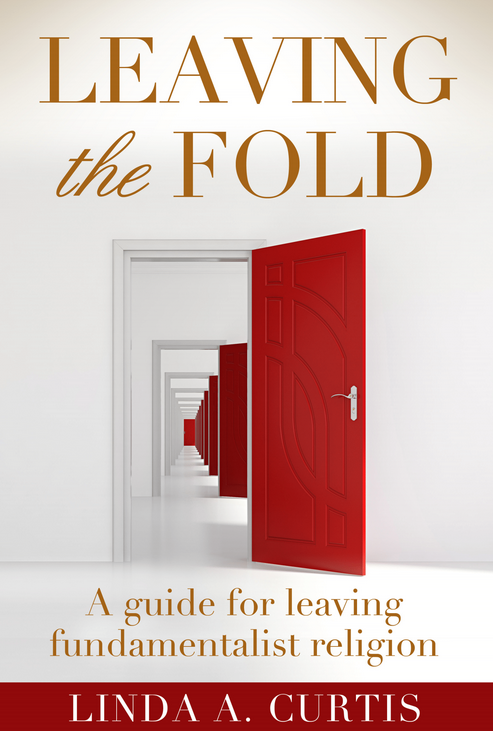 Leaving the Fold
This is the guide I wish I'd had when I left the Jehovah's Witnesses 25 years ago.
Leaving a fundamentalist religion is a life-altering choice that can generate guilt, shame and confusion. Entertaining new ideas or questioning old ones is often considered sinful.
Quite the contrary — it is brave to question long-held beliefs that once gave you comfort. You are not crazy or selfish; it is the belief system that is lacking if it no longer satisfies your spiritual needs. Perhaps it never did.
Join our mailing list using the button below this paragraph and get the eBook Leaving the Fold with my compliments.
"Leaving The Fold" Teleclass Special Series
If you are looking to move past the pain and discomfort of leaving your religion and begin the work of reclaiming joy and a sense of belonging, this teleclass is for you.
In this teleclass you will:
Experience a sense of community.
Share personal stories.
Unburden yourself of guilty feelings.
Break the cycle of fearful thinking.
Reclaim joy and a sense of belonging.
It takes a lot of courage to leave a community, and it's wise to have support along the way. You do not have to go it alone. This 4-series teleclass offers a supportive, guilt-free environment where you will learn the Eight Steps to Wholeness that Linda developed through her own experience.
The series offers a one-hour pre-course mentoring consultation with Linda, access to Linda on the calls, supportive resources, and connection with others in similar circumstances. Specific reading, exercises and practices will be suggested between classes.
The next -teleseries will be scheduled in the Fall of 2019.
Please input your information below to stay updated when the next enrollment period begins.
Private consultations are also available. Schedule Here!